AI Dream #32 - Pre-death parties, scary fathers and decomposing corpses
We open Luco's mailbox, whose name was Lucostino, there were only three blank postcards. So sad. Two were from Milli, and one said that my mother was the President. I show them to Marzia.
I am at my grandma's when Robertina, one of the neighbours, invites me to a pre-death party in honour of her dying father Leo. I accept and once I am there I see zia Sunta in bed with Leo.
Happy and surprised to see her, I stroke her gently to wake her up.
She is confused, I tell her not to worry and then leave. In a garage there are three big but not powerful motorbikes, they were custom built by Bibo, Robertina's brother. I wonder how they can stay put.
One of the bikes is inspired by a videogame and has a small roof, it's wonderful and I want it so bad, so that when it rains, Milli won't get wet.
I leave the party and Robertina dies.
There is a little girl, she is a red dot and she is on a leaf. Her father is dressed like a gigantic insect and he is playing to scare her. He has many insect costumes, cute at first and then monstrous, the little girl jumps from the leaf and the dad dies. I wonder where he kept the clothes, so many, so big.
There is a garage with the word Valentin written everywhere and some access denied signals.
I enter anyway and I see a boy affected by the Down syndrome dressed like an egg, many eggs. I am with a partner, we got knives, I peel the egg costume and I understand that the boy had spent much time there.
He tells us vampires are coming.
Actually, two thieves come and we stab them to death. What are we going to do with the bodies? The boy tells us to keep the bodies with his family, and points up to the second floor.
We go up, there is a stinky bedroom, from the glass wall I can see corpses, his decomposing family.
We throw in the two new corpses and shut the door back.
We take a sit in another room, the house is so beautiful, we say to each other that we could live there for a little while.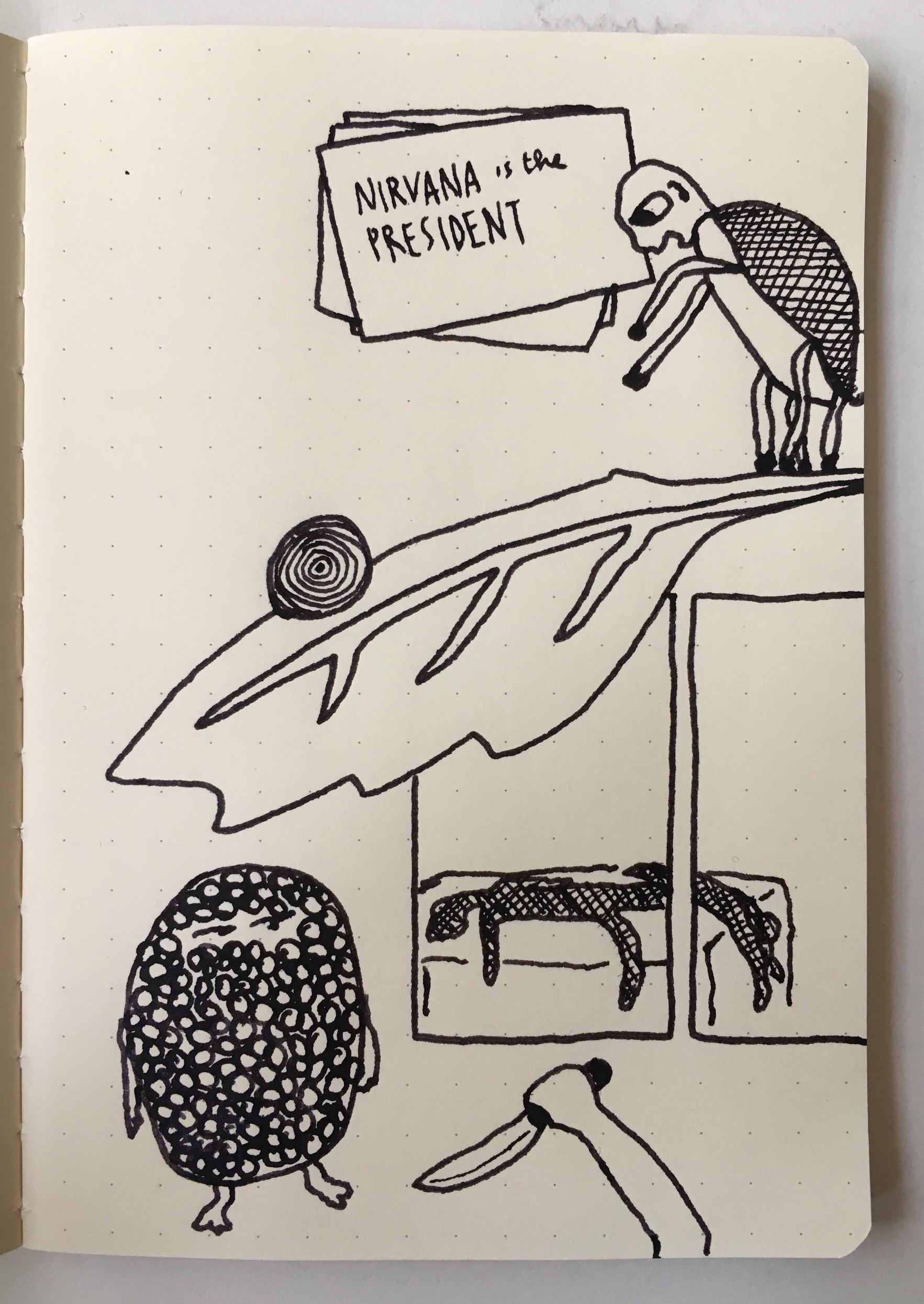 Pre-death parties, scary fathers and decomposing corpses.