Book design
Hachette / Orion Books / MGM
Deviate
Design, illustrazione e interventi tipografici per il libro "Deviate" di Beau Lotto (neuroscienziato, due volte TED speaker), pubblicato in USA da Hachette Books e in Europa da Orion Books.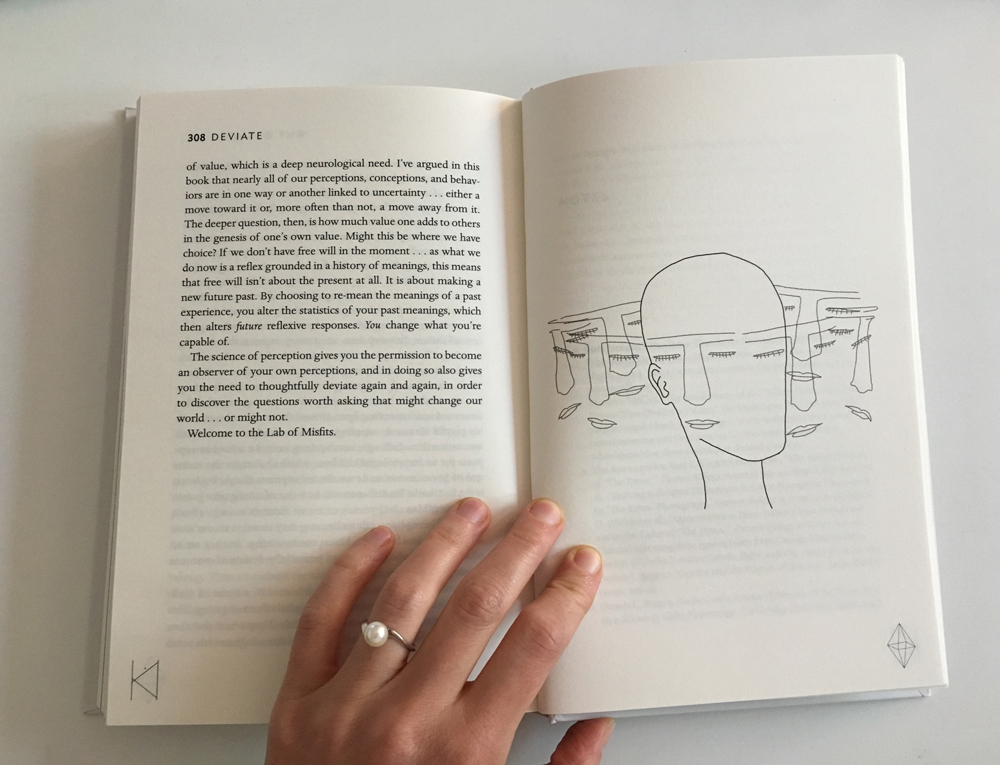 Are You Really My Friend
Curatela e design (cover e interni) del libro "Are You Really My Friend" di Tanja Hollander, pubblicato in USA da MGM Resorts Arts & Culture.
Animations
Viacom (Times Square NY) / Quiet Film / MassMOCA
Design di tre animazioni per il documentario "Are You Really My Friend" di Quiet Film (USA), una delle tre animazioni è poi diventata il leitmotiv grafico della mostra "Are you Really My Friend" presso il MassMOCA Museum of Contemporary Art (Massachusetts, USA).
Poster design e animazione in Times Square per Viacom e DABSMYLA.
Visual Design
L'Oréal Paris / Golin / Lab of Misfits
Per L'Oréal Paris e Golin (USA), in collaborazione con Lab of Misfits, Black Fish Tank ha analizzato i risultati ottenuti durante un esperimento e realizzato la presentazione ufficiale (illustrazioni e design).
Mobile apps
MEEGO / Traces
Black Fish Tank è stato Head of Design per Ripple Inc., per cui ha progettato e sviluppato le app Traces (segnalata da Apple come Best New App nell'App Store UK) e MEEGO. Traces è stata accolta con grande entusiasmo da New Scientist, Wired, Gizmodo, GigaOm, Cnet… Entrambe le app sono state tra le prime ad emergere nel campo della Realtà Aumentata
Website design
Traces.io / appmeego.com